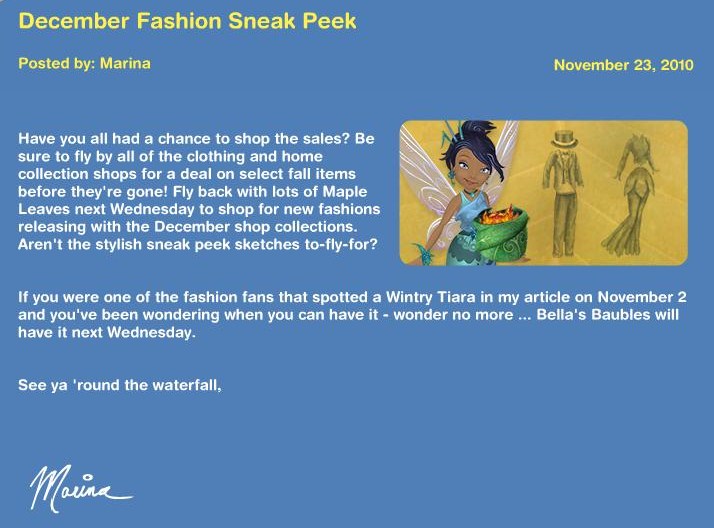 And because Thanksgiving is on Thursday.
The Pixie Postings and The Never News will be posted again tomorrow.
The Fairy outfit is so Fliterific, I cannot wait until next wednesday to buy it.
And Marina said in the comments that there will also be some winter wear for us to buy, some old and some new.
And holiday furniture too, complete with christmas trees!